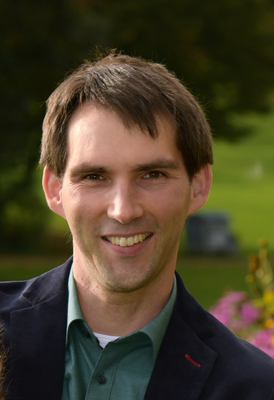 Dr. Michael Lupberger
Postdoc
Research topics
Experimental Physics
Research and Development
Detectors
Readout Electronics
Particle Physics
Nuclear Physics
Machine Learning in Embedded Processors
Neutron Detectors
Since more than 12 years, I am doing Research and Development related to Gaseous Detectors, their Readout Electronics and Application in Nuclear and Particle Physics as well as Neutron Science. In particular, I am one of the principal investigators of the GridPix concept, for which I demonstrated the feasibility of a large scale Pixel-TPC. I am also on of the main developers of the general purpose Scalable Readout System of the RD51 Collaboration, to which I implemented the Timepix and VMM readout chips. Recently, I am working on GEM-based Planar Tracking Detectors and their triggerless readout for the AMBER experiment as well as Machine Learning on Embedded Processors (Xilinx ACAP) for real-time, online pattern recognition, parameter extraction, triggering and big data to smart data transformation at highest rates and at low latencies. For more details see my website.
Selected publications
- 40 with direct involvement (10 as first or corresponding author)
- 4 by collaboration, involved at least in review
- h-index: 9
Ten most relevant:
Yumi Aoki, ..., M. Lupberger, ... et al. (LCTPC Collaboration), Double-hit separation and dE/dx resolution of a time projection chamber with GEM readout
arXiv preprint submitted to Nucl. Instr. Meth. A.
D. Pfeiffer, ..., M. Lupberger, ... et al., Rate-capability of the VMM3a front-end in the RD51 Scalable Readout System
Nucl.Instrum.Meth.A 1031 (2022) 165576.
M. Lupberger et al., SRS VMM readout for Gadolinium GEM-based detector prototypes for the NMX instrument at ESS
J.Phys.Conf.Ser. 1498 (2020) 1, 012050.
M. Lupberger et al., The VMM front-end integration in the Scalable Readout System: On the way to a next generation readout system for generic detector R&D and experiment instrumentation
PoS TWEPP2018 (2019) 136.
F.M. Brunbauer, M. Lupberger, ... et al., 3D printing of gaseous radiation detectors
JINST 14 (2019) no.12, P12005.
M. Lupberger et al., Implementation of the VMM ASIC in the Scalable Readout System
Nucl. Inst. Meth. A903 (2018) 91-98.
J. Bortfeldt, ..., M. Lupberger, ... et al., PICOSEC: Charged particle timing at sub-25 picosecond precision with a Micromegas based detector
Nucl. Instr. Meth. A903 (2018) 317-325.
M. Lupberger et al., Toward the Pixel-TPC: Construction and operation of a large area GridPix detector
IEEE Transactions on Nuclear Science 64.5 (2017) 1159-1167.
C. Krieger, J. Kaminski, M. Lupberger and K. Desch, A GridPix-based X-ray detector for the CAST experiment
Nucl. Inst. Meth. A867 (2017) 101-107.
M. Lupberger, K. Desch and J. Kaminski, Implementation of the Timepix ASIC in the Scalable Readout System
Nucl. Inst. Meth. A830 (2016) 75-81.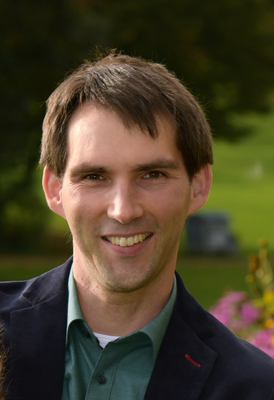 Dr. Michael Lupberger
Postdoc
Room 1.018
FTD, Kreuzbergweg 24
53115 Bonn